Remote viewing is a controlled and trainable mental process which utilizes psychic ability. It is used to transfer perceptual information across time and space. It is clear that remote viewing works in complete violation of the accepted "laws" of quantum and relativistic physics. So those "laws" are incomplete. The core of a new scientific theory involves an interpretation of quantum mechanics that is known as the many worlds interpretation of the famous two-slit experiment that was developed by Hugh Everett and published in 1957. A majority of mainstream physicists currently do not support that theory, but the number of physicists who do support it is significant and growing.
Remote Viewing Research
Remote-viewing procedures were originally developed in laboratories funded by the United States military and intelligence services and used for espionage purposes. Scientific study of remote viewing has greatly advanced in recent years, and as a result the process of remote viewing can now be reliably demonstrated in both laboratory and operational settings. There are a number of types or flavours of remote-viewing procedures practiced by scientists and the military. These include SRV (scientific remote viewing), CRV (controlled remote viewing) and several others.
Remote viewers use one or more of these styles to gather descriptive data of a "target," which is usually some place or event at some point in time. Remote viewing is always done under blind conditions, which means that the remote viewer must know nothing about the target when conducting the remote-viewing session. All of the various styles of remote viewing require both training and regular practice in order for a remote viewer to become proficient. Remote viewing is normally considered a controlled shifting of awareness that is performed in the normal waking state of consciousness, and it does not typically involve an out-of-body experience, hypnosis, an altered state of consciousness, or channelling.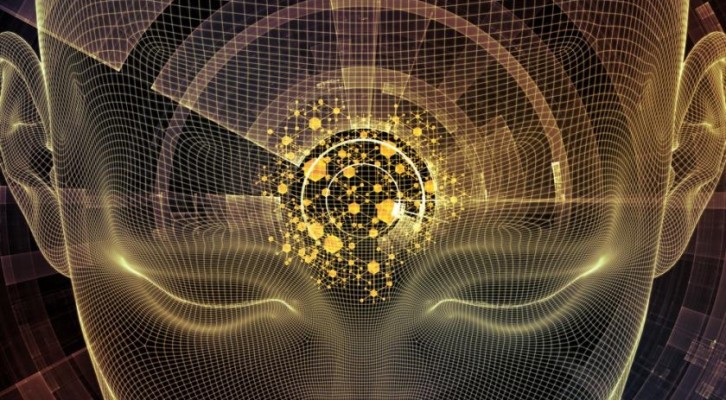 Remote viewing is often performed in laboratory experiments involving psi functioning. The targets used in such experiments are normally considered "verifiable," which means that everything that needs to be known about such targets either has been or can be determined so that the remote-viewing data can be compared with the target facts.  Extensive research is currently being done with regard to remote-viewing processes. Researchers are trying to understand the underlying mechanism of psi functioning, as well as to develop theories that explain various known and repeatable phenomena associated with remote viewing.
US Government & Farsight Institute
It is a matter of historical record that remote viewing has been used operationally in the past with considerable success by the U.S. government for espionage purposes. There was even an official (and largely positive) governmental evaluation of a significant part of the government's early remote-viewing program. Popular interest in remote viewing is often associated with this history. Current levels of governmental support for remote-viewing research and operations in the United States are not publicly known, although it is commonly assumed that efforts to utilize remote viewing for espionage purposes continues today, both in the U.S. and elsewhere.
The Farsight Institute is a non-profit research and educational organization that is dedicated to understanding the remote-viewing phenomenon itself through the process of scientific experimentation. It is our belief that a more complete understanding of the remote-viewing phenomenon will have collateral benefits to much of science and society. Due to how the remote-viewing phenomenon manifests in controlled experiments, the remote-viewing phenomenon appears to be based on quantum-processes. Most research at The Farsight Institute blends the theories of quantum mechanics with interpretations of experimental remote-viewing data. This research has shed light on many phenomena including the nature or time and reality itself. For example, new research indicates that alternate futures actually do exist, and that the past exists simultaneously with the present. New research also suggests that information transfer across time does not require enormous energy consumption that would be associated with worm hole singularities. These questions are among the most profound addressed by science today.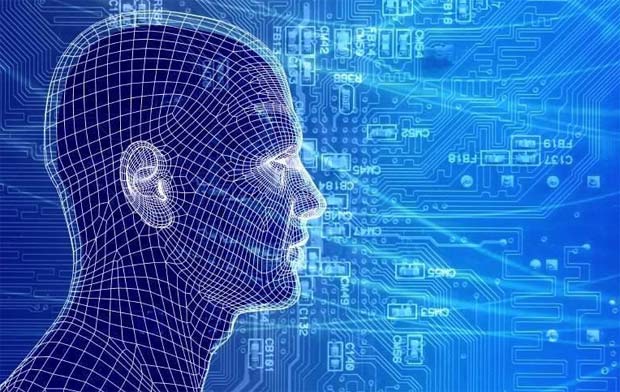 Your Remote Viewing Ability
One of the ways you can experience the Greater Reality is through remote viewing, a form of psychic ability very common among people. Remote viewers "see" objects and scenes hundreds or thousands of miles away by closing their eyes and focusing on the object or place.
Testing Your Remote Viewing Ability
The only way to test whether you can remote view is to remote view. Follow the instructions below. If you are able to sense, know, or see the targets with some consistency, then you have remote viewing ability.
Step 1: Make Your Mind an Empty Canvas
The first step in this testing process is for you to learn how to make your mind into an empty canvas. That means you need to empty your mind of as much of the thoughts, images, and awareness that are normally part of your consciousness as you possibly can. Of course, you cannot completely empty your mind. You hear yourself breathing; your boss's image flits before you; you hear a dog barking. If you practice this over several weeks or months, you will become very good at it. That is a large part of what makes up meditation.
For now, just relax, close your eyes, breathe deeply, and empty your mind. Do so now for five minutes before going on. You will have a black window in your mind into which you can gaze. It is the window to your remote viewing.
Step 2: Learn to Keep Your Imagination Quiet
Your imagination will try to put images into that black window. You've been doing that all of your life, when you daydream, solve problems, or plan things. It will be difficult to keep the imagination from showing you images when you make your mind into an empty canvas. Imagination wants to fill it with strawberries and cream or imagination soup.
Be aware of the images the imagination is putting into your mind. If you see an image of your aunt, she likely is not the remote viewing target, so toss her out.
Also, very vivid images are probably imagination, not remote viewing, because remote viewed images are blurred and indistinct, especially at first. If you can identify the image, then it likely is not from remote viewing the target. In remote viewing, you will see indistinct images, shapes, and colours, but they will usually not look like something identifiable. Relax and empty your mind if something clearly identifiable comes into it.
When you do receive remote viewing signals, avoid trying to identify something or letting your imagination fill in the blanks to make something identifiable out of the impressions you have. If you can identify it, then your imagination has created it. When the imagination puts an image into your window, quiet your mind and empty your rice bowl. Make your window black.
Practice that for five minutes now. Relax, close your eyes, and empty your mind. As imagined images come into your mind, quiet your mind and empty the window so it is black.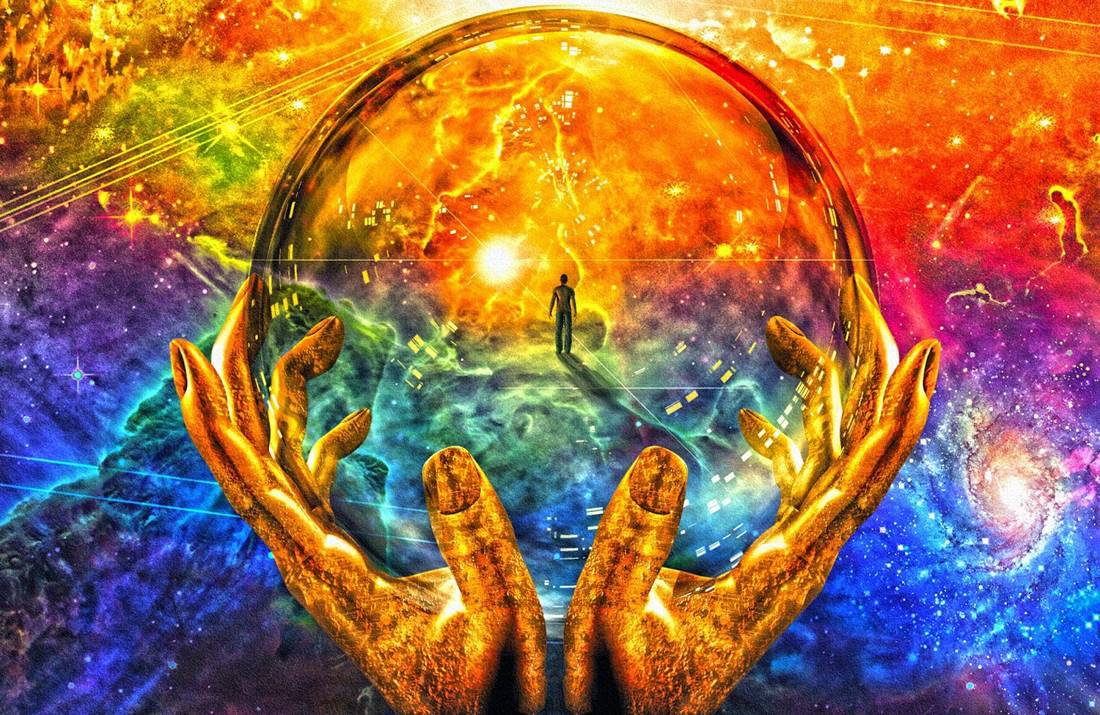 Step 3: Remote View the Targets
You will be presented the target identifiers one at a time. Each is associated with a photograph that is very distinctive. Close your eyes, relax, empty your mind, and look at the blackboard in your mind. Say the target identifier to yourself or see it writing on the blackboard. Then sit quietly and wait for visual details, colour, temperature, touch, texture, and emotional sense.
After you get impressions, open your eyes and sketch the images or write the impressions. Write only the details; don't try to decide what the target is. Put a line below the impressions when you're done to separate them from the next set of impressions. Then close your eyes again, relax, make your mind an empty rice bowl, and say the letters of the target identifier in your mind. Wait for more impressions; then open your eyes and record them. You might do that eight or ten times for a single target.
There are ten targets in the test. View at least five of them. You may get correct information from only one or two because you are not trained in remote viewing yet. Don't give up on the first one.
Related to remote viewing are:
Use of codes and symbols
Clairvoyance & Bi-location
Shared dreaming
Etheric and astral sight
Meditation and energy cultivation for remote viewing
Remote sensing (using technology) similarities and differences
Access the most powerful transformational meditation library on the planet and accelerate your ascension journey.
Join infinity free for 7 days and you will access your ultimate consciousness toolkit and much more.